Successful Interview Skills – Leads to Career Opportunities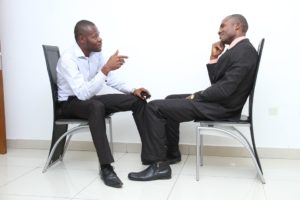 The position you desire may be within your company, or you may be seeking employment outside your workplace.
Whatever the case, interviewing for a job can be very stressful.
You may feel uncomfortable if you have not interviewed in a while, or uneasy with the thought of selling yourself and handling unexpected questions.
Effective interviewing is a learned skill.
The following areas are covered in a coaching session:
The job search
Resume and cover letter
Responding effectively to interview questions
Asking questions during the interview
Behavioral interview questions
Case interview questions
Managing stress
Follow up after the interview
Videotaping of mock interviews followed by constructive feedback offered in each one-on-one coaching session.
Effective Interviewing for Success – College Students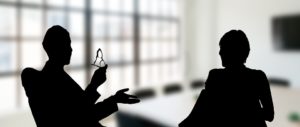 Our coaching sessions prepare high school students and college graduates to transition into the workforce, in addition to interviewing for graduate school.
Young people today must develop excellent interviewing skills if they want to succeed. They also need to make the transition from the casual academic setting to the corporate culture of their employer.
Job interview skills are learned and Speakstyles can teach you the skills to succeed. Many factors create a positive impression, and our coaching sessions give participants practice through role-playing that is videotaped, followed by constructive feedback.
We cover the following areas:
Researching the company
Creating a resume and cover letter
Making a great first impression

What to do and not do during the interview
Behavioral Interviewing

Case Interviewing
Impressing the interviewer

Questions to ask during the interview and before the offer
Communicating effectively through body language and voice

Follow up after the interview
If you have any questions about our Interview Skills Training, call us today at 404-861-5559 or contact us. We would love to hear from you and help you with your specific needs concerning interviewing.