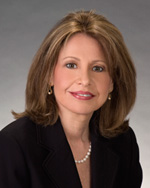 Carol Edelson Chervin, M.M.S. is President and Founder of Speakstyles, LLC.
She has worked in the area of Communication and Training Skills Development for over 20 years. Her expertise includes Communication Skills, Presentation Skills, Interviewing Skills, Accent Modification.
In addition, she is currently serving as an adjunct professor at Georgia State University teaching Business Communication to undergraduate, graduate and international students.
Carol is a skilled speaker and facilitator and has been a National Speaker and Trainer for regional and sales conferences and a Public Speaking Consultant to staff executives.
Her education includes a Bachelor of Science degree from the University of Maryland, and earned a Master of Medical Science from Emory University with a certification in Speech Pathology and Audiology.
As a trained executive coach and speech pathologist, she has worked with numerous organizations including:
Atlanta Regional Commission
Blue Cross/Blue Shield
Prudential Capital Group
AT&T
Coca-Cola
Equifax Services
National Data Corporation
Days Inn
Honeywell
Sprint and many others
Carol oversaw the hiring, training, and development of employees for a $2 million private medical center where she created and implemented training programs, developed marketing strategies and coached office administrators in team building and management skills and strategies.
While serving as Director of Training for a national service organization, she shaped the organization's vision and strategy and leveraged her expertise in training methodologies to enhance the effectiveness of 3,000 instructors nationwide.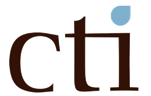 Carol is a graduate of the Coaches Training Institute (CTI) with an emphasis on improving executive performance by allowing others to recognize and more fully use their natural strengths in leadership. She is also certified in Accent Modification through the Compton P-ESL program and has extensive experience with the DiSC® Personal Profile Behavioral Analysis system.
With the founding of Speakstyles, LLC, Carol combines her training in speech pathology, presentation skills, coaching, interpersonal behavioral skills, and accent modification.
She is committed to empowering others to have an authentic voice for satisfying and effective communication. She has also performed in amateur theater as a singer, which provides a personal opportunity to use her own voice methodologies.