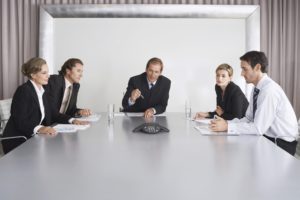 Effective communication skills are fundamental to success in the workplace and personal life.
Communication is a two-way process and involves the transfer of information, thoughts or ideas between a sender and receiver.
When Do You Need Communication Coaching?
Perhaps you found yourself in a situation where you need to deliver complex financial information, or participate in a meeting where you were reluctant to speak or communicate your thoughts.
Do you have daily communication with different personality types or lead weekly meetings that sometimes involve handling difficult conversations?
Are there times you have been unsuccessful in persuading your boss or employees regarding a matter?
If you wish to overcome any communication barriers, communication coaching is for you.
We identify your objectives, work with your strengths and vulnerabilities, and teach you the skills to communicate effectively.
Some examples of communication skills you may learn are:
Delivering concise and succinct messages
Effective listening
Interpersonal communication
Using effective body language and vocal tone
Handling difficult conversations
Identifying three basic communication styles: passive, aggressive and assertive
Practicing assertive communication: as you understand your own "authentic voice" or tendency to communicate in a particular way, you learn to communicate assertively—the most effective of the communication styles
Learning how to communicate with your employees and managers to create an effective dialogue
Identifying and learning how to communicate with all personality types
The art of conversation
If you have any questions about our Communication Coaching services, call us today at 404-861-5559 or contact us. We would love to hear from you and help you with your specific communication needs.