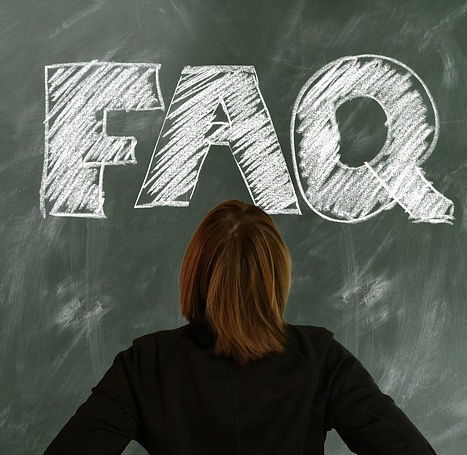 Below are answers to some of the most common questions we are asked about our Communication Coaching services.
If you don't find your answer here, then ASK US by filling out this form on our website. We would love to hear from you and help you with your questions.
What is communication coaching?
Communication coaching is the practice and mastery of skills in a variety of communication areas such as: using effective body language and vocal presence in public speaking and interpersonal communication, delivering succinct messages, handling difficult conversations, understanding your authentic communication style as well as other communication areas.
---
Why is communication coaching important?
To be at the top of your industry or profession, you must be able to communicate as a confident leader. You need to influence people and motivate them to listen and take action. Most people are not natural born speakers. Rather, a compelling communication style is a skill that is learned, rather than a talent.
---
How can I improve my communication skills?
You improve your communication skills by creating your objectives and begin by asking yourself several questions. What are my strengths? What are my vulnerabilities? What areas do I want to address? What makes my speaking style unique? Your coach will address these questions and more as you begin to create a communication coaching plan.
---
What factors are involved in giving a good presentation?
To give an exceptional presentation, you need both excellent content and the ability to deliver the presentation with energy, passion and skill to connect with your audience.
---
Is there a way to manage my speech anxiety?
Mark Twain once said, "There are two kinds of speakers: those that are nervous and those that are liars." In other words, when it comes to making presentations, our "fight or flight" response occurs. If we perceive public speaking as a threat, then a physiological reaction may occur such as an increase in heartbeat or dry mouth which interferes with our ability to give a comfortable presentation.   Everyone has his or her own special source of stress when it comes to speaking in public. We look to identify your area of stress and work to best overcome it.
---
How can I improve my interview skills?
The best way to improve your interview skills is practice. Understand the interview process, practice responses to common interview and behavioral questions. Engage in mock interviews that allow you to practice your responses and be aware of your body language and vocal tone. Practicing these skills in the coaching process will help you to become confident in any interview situation
---
I just graduated college and am applying for a job or graduate school. Can you help me with the interview process?
For the new graduate, specific additional skills are covered to give you the confidence to create a positive first impression. This includes not only developing excellent interview skills, but making the transition from the casual academic setting to the corporate culture of your employer.
---
English is my second language. How can I improve my communication skills?
We begin with a speech analysis which reveals how your pronunciation varies from Standard American English. Based on this analysis, we create a plan to improve your speech, beginning with the sounds that will most impact your intelligibility.
---
I want to improve my accent. How many sessions will that involve?
The number of sessions depend on the speech analysis results, and the intelligibility outcome you would like to obtain.
---
What is the typical length of your workshops?
All workshops vary as to the content and the client's timeframe to obtain results. Workshops can vary between one-half day to three days depending on the needs of the client.
---
I don't want to attend a workshop. Can you do one-on-coaching?
Speakstyles offers one-on-one coaching or customized workshops.
---
Are your workshops done in your office or at the client's site?
Workshops are offered at our on-site classroom at Speakstyles or at your customer site.
---
Are your workshops and coaching services limited to Atlanta, Georgia?
No. We customize and take our Communication and Presentation Workshops across the country to all customer locations.
---
Do you do Virtual Presentation Skills Coaching?
Yes. We have successfully engaged in virtual training via Skype or other methods for those who are not able to travel or meet at our location.
---
I'm not sure whether Communication Coaching is really for me? What's the best thing I can do?
We offer a complimentary coaching session where you can discuss your needs and see whether coaching is a fit for you. Call or email us to set up and discuss your specific objectives.
Still Have A Question?
If you don't see an answer to your question here, please complete the form below or call us at 404-861-5559.
[ninja_form id=3]